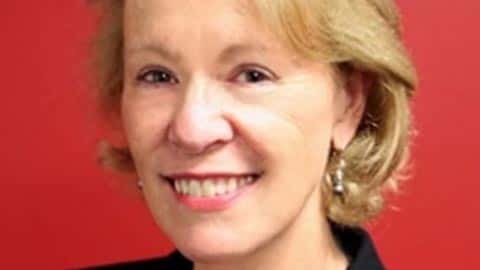 Diane Murphy
Diane Murphy
https://asteroidday.org/wp-content/uploads/2018/05/Diane-Murphy_profile.jpg
480
270
Asteroid Day
https://asteroidday.org/wp-content/uploads/2018/05/Diane-Murphy_profile.jpg
Diane Murphy has a unique portfolio of 30 years experience in public relations, public affairs, events, B2B marketing and all facets of external and internal communications and business consulting.
She has served as a press secretary in the US Congress; a political campaign consultant, senior advisor to the US Under Secretary of Energy; vice president of three major aerospace companies: EADS North America (Airbus), Northrop Grumman and SpaceX; communications advisor to the press attaché and Secretary General of NATO; founding trustee and EVP, Communications of the X PRIZE Foundation; and founder and CEO of Federal City Communications,now Aquarius Group, LLC.
As Senior Advisor to the Under Secretary of Energy, she was assigned the task of working with the White House Office of Technology Policy and energy leads in all government agencies to identify and aggregate all energy education programs under one umbrella. As such, she worked with all government leads in the field of renewable energy as well as all educational organizations and associations.
​As head of Communications and Public Relations at Singularity University, she works with principals at US global venture capital organizations, other top universities and individuals in the field of next-generation energy and technologies advancing at exponential rates to lead to new innovations.