ASTEROID DAY LIVE
Our 48-hour broadcast begins in: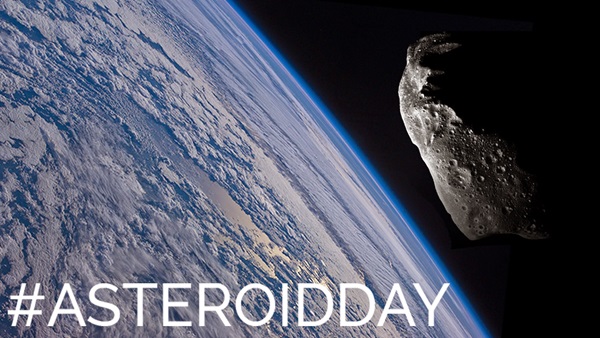 Welcome to #AsteroidDay
Asteroid Day is a UN-sanctioned global awareness campaign. This year thousands of self-organized events were hosted around the world. 48 hours of content and commentary from around the world were hosted by Prof. Brian Cox. He was joined by Astronauts, Experts, and Celebrities.
FIND AN ASTEROID DAY EVENT
Find an Asteroid Day near you. Can't find one? Then contact your regional coordinator or organize an event yourself. Get started here.
100X DECLARATION SIGNATORIES
Queen co-founder, legendary guitarist, astrophysicist.
Brian May
Global Recording Artist, Music Icon, Humanitarian.
Sarah Brightman
Artist, NASA Astronaut.
Nicole Stott
Science educator, television host.
Bill Nye
Evolutionary biologist, best-selling author.
Richard Dawkins
Professor of Particle Physics.
Brian Cox
NASA astronaut, engineer, S.T.E.A.M.
Leland Melvin
SUPPORT ASTEROID DAY
Asteroid Day is a global program supporting thousands of independently organized events on June 30th, provides online educational asteroid resources 365 days a year and produces a 24-hour global broadcast with an all-star lineup called Asteroid Day LIVE from Luxembourg.  Your financial support enables us to deliver these programs.
Please consider a gift of any amount help us educate the world about asteroids.