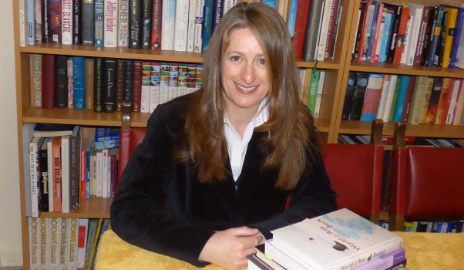 Debbie Lewis
Debbie Lewis
https://asteroidday.org/wp-content/uploads/2018/05/debbie_lewis_profile.jpg
464
270
Asteroid Day
https://asteroidday.org/wp-content/uploads/2018/05/debbie_lewis_profile.jpg
Asteroid Day Affiliation:
Debbie Lewis is an Asteroid Day science advisor.
Debbie Lewis received her MSc in Risk Crisis and Disaster Management from the University of Leicester in 2011.  Her dissertation was entitled, "Near-Earth Objects: Imminent Catastrophe or Manageable Risk?" The scope of the dissertation dealt with the risks to Earth posed by Near Earth Objects (NEO) along with the existing capabilities for tracking NEO in addition to risk communication and warning the public if an Earth strike is predicted. Her research demonstrated and articulated the void that currently exists in risk management planning, on multiple levels, for NEO events. She went on to design and deliver disaster management exercises for the International Academy of Astronautics Planetary Defence Conferences (IAA PDC) 2013 in Flagstaff, Arizona and 2015 in Frascati, Italy. At the 2013 conference, she haded the design and conduct of the Asteroid Emergency Response Tabletop Exercise.
Follow Debbie:
Twitter
Watch Debbie's videos:
Interview with Debbie Lewis
2018 Asteroid Day LIVE from Luxembourg – Session 14