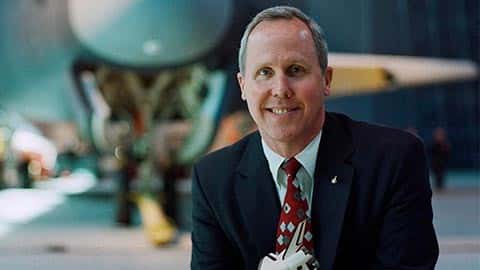 Tom Jones
Tom Jones
https://asteroidday.org/wp-content/uploads/2018/05/tom_jones_profile.jpg
480
270
Asteroid Day
https://asteroidday.org/wp-content/uploads/2018/05/tom_jones_profile.jpg
Asteroid Day Affiliation:
Dr. Thomas Jones is an advisor to Asteroid Day and has been a speaker at previous Asteroid Day events.
 Thomas D. Jones, PhD, is a scientist, author, pilot, and veteran NASA astronaut. In more than eleven years with NASA, he flew on four space shuttle missions to Earth orbit. On his last flight, Dr. Jones led three spacewalks to install the centerpiece of the International Space Station, the American Destiny laboratory. He has spent fifty-three days working and living in space.
 After graduation from the Air Force Academy, Tom piloted B-52D strategic bombers, earned a doctorate in planetary sciences from the University of Arizona, studied asteroids for NASA, engineered intelligence-gathering systems for the CIA, and helped NASA develop advanced mission concepts to explore the solar system. Tom is also the author of several space and aviation books: Ask the Astronaut, Planetology, Hell Hawks!, and Sky Walking: An Astronaut's Memoir. Tom has been awarded numerous accolades including the NASA Distinguished Service Medal, four NASA Space Flight Medals, and more. The Main Belt asteroid 1082 TomJones is named in his honor. In 2018, Tom was inducted into the U.S. Astronaut Hall of Fame.
 Tom has previously served on the NASA Advisory Council and the board of the Association of Space Explorers and is currently a board member for the Astronauts Memorial Foundation. As an aerospace and science consultant, he focuses on the future direction of human space exploration, uses of asteroid and space resources, and planetary defense. A frequent public speaker, he appears often on TV and radio with expert commentary on science and space flight.
Follow Tom:
Website
Buy Tom's Books:
Ask the Astronaut
Hell Hawks!
Planetology: Unlocking the Secrets of the Solar System
Sky Walking
Watch Tom's videos:
Protecting Earth from Asteroids Panel Discussion
2020 Asteroid Day LIVE – Target Asteroid: How to Move an Incoming Space Rock Panel
2018 Asteroid Day LIVE from Luxembourg – Session 6
2018 Asteroid Day LIVE from Luxembourg – Session 11